In a previous post, http://wp.me/pZyJ6-4v, Shopping The Trash Through Sales Circulars, I wrote about how I rarely buy new. However, I do occasionally enjoy 'pricing' items that I've found in the trash. Generally, I do this online, comparing new & used prices. My boyfriend's recent obsession for a particular type of material to make a sheath for a sword has led us into a few retail stores – mainly craft & office supplies. Seeing items I trash pick available for purchase in a store with real live shoppers just blows me away – especially when I see the prices!
A good friend of mine is a teacher, and over the years I've found lots of stuff for her classroom & school that otherwise would have had to be purchased. Here are a few finds from within the week, now gracing a few classrooms: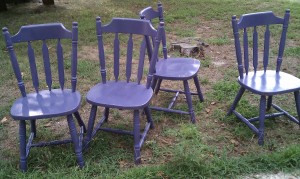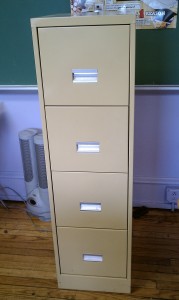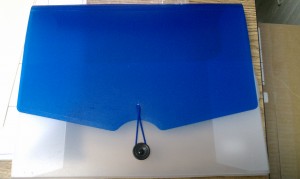 Sure, the plastic file folder isn't the most exciting, but it was in the trash when I stopped for the chairs! Items I've found for her school include (but are not limited to): filing cabinets, refrigerators, dry erase boards, chalk boards, bulletin boards, shelving, TV's, drafting tables, rolling carts, outdoor patio seating….
When another teacher is looking for some items (especially common office or classroom things), they always ask my friend, "Do you think your trash picker friend could find it?". I love being able to connect people & finds!
How about you? Do you take requests for finds from friends, family or co-workers? Have you had success?